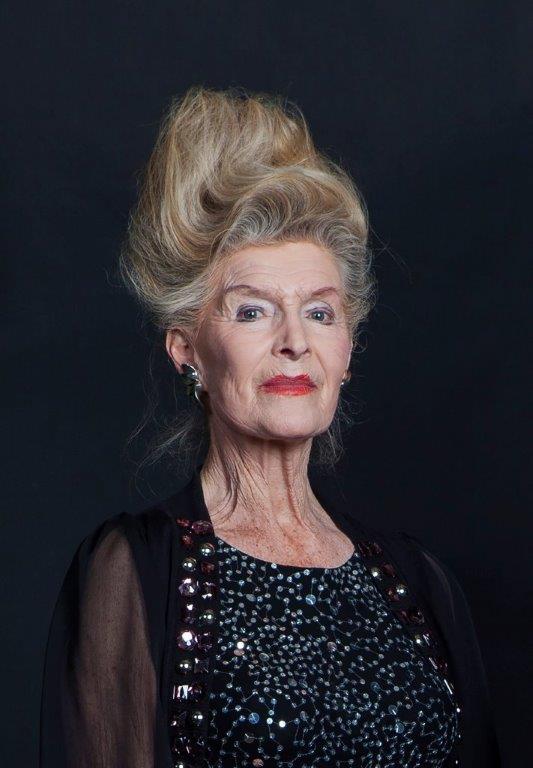 Image copyright Theresa Nanigian
Launch 6pm Thu 6th Apr
Running 6 Apr-4 Jun
Opening Hours: Mon-Fri 10-6pm / Sat-Sun 10-5pm
trying to behave, a solo show by artist Theresa Nanigian, is part of the just a bit extraordinary tour curated by Aoife Ruane. The tour is comprised of 'three chapters' in which the artist has chosen an equal number of idiosyncratic groups, loosely aligned to a particular stage in psychosocial development, to serve as her muse in exploring the expression of identity across the lifespan.
trying to behave employs a particular pastime as the lens through which to consider older age – the bi-monthly tea dances at the Royal Opera House in Covent Garden. Having attended this event on numerous occasions, observing, filming, and surveying numerous patrons, the artist uncovered several dichotomies about this disparate group of individuals who share an ardent passion: composure and vulnerability; vivaciousness and feebleness; spirit and neediness; beauty and decline.
The exhibition consists of photographs taken at the Royal Opera House, as well as, a short video projection of dancers from the Macushla Dance Club at DanceHouse, Dublin. Responses to the Twenty Statements self-concept survey are also be on display – a common link across all the exhibitions in the tour.
The just a bit extraordinary tour is curated by Aoife Ruane, Director of the Highlanes Gallery. The exhibition is supported by a Touring Award from the Arts Council and is sponsored by Drogheda Credit Union, Drogheda-Bettystown-Trim.
Theresa Nanigian works in installation, moving image, text, drawing and photography. She has exhibited throughout Ireland in venues such as the Void, the Royal Hibernian Academy, the Butler Gallery and the Crawford Art Gallery, as well as, internationally. Nanigian's practice also includes public art projects, with her most recent commission titled Travelogue winning the Allianz Business to Arts Award for Best Commissioning Practice. She holds an MA in New Media (NCAD) and BA in Fine Art (DIT). The artist was born in the U.S. and has lived in Dublin for over 18 years.
A special event, presented in association with Bealtaine, Now you see them, Now you Don't takes place at 4pm, Thursday 4th May.
A conversation on the representation of older women in the media and society The discussion will take place in the context of Theresa Nanigan's exhibition Trying to Behave and will respond to some of the themes addressed by the show. The aim being to draw out critical understandings and views of how older women are both imagined, portrayed and received, in the media and society.