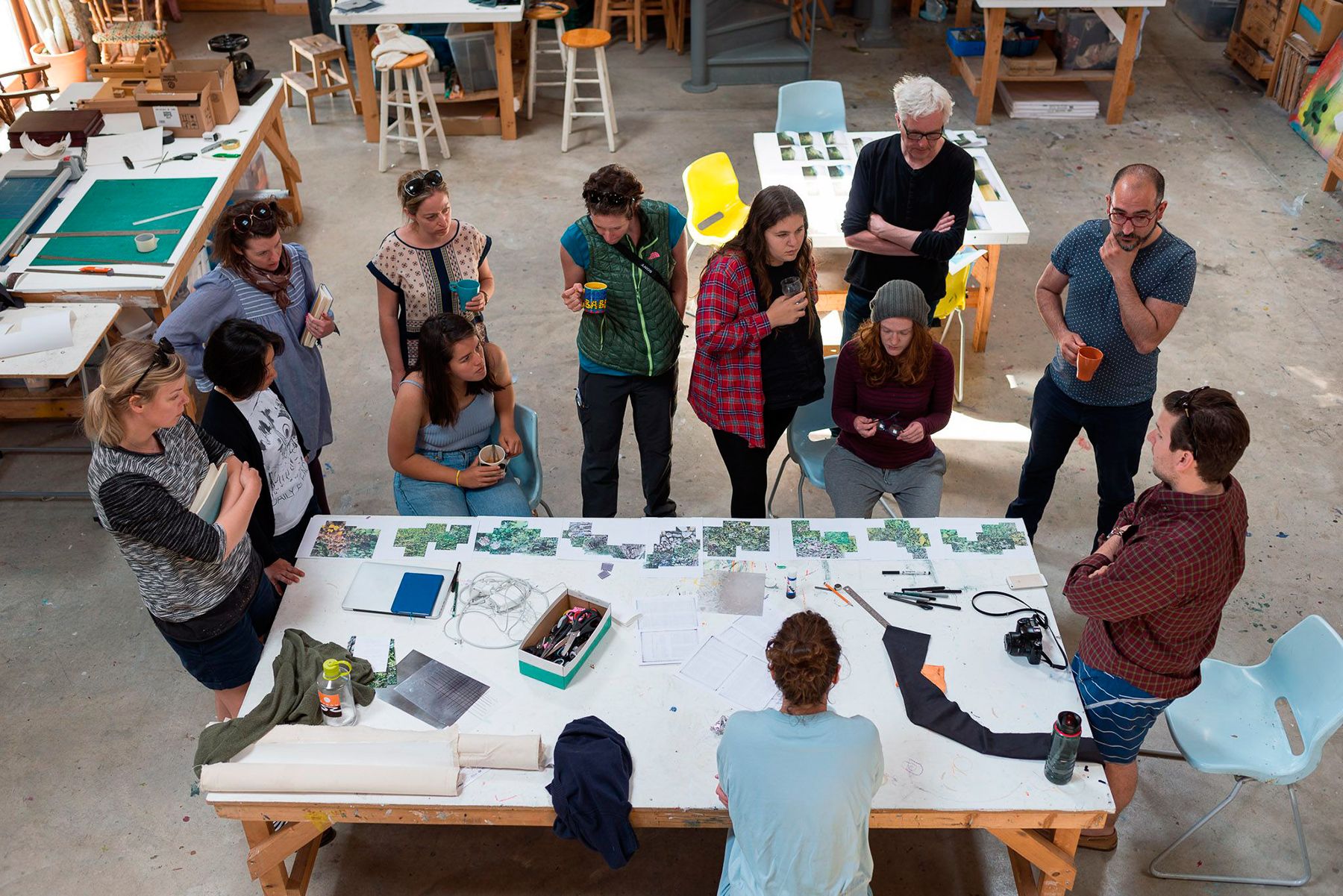 Launch 6pm Fri 5th May
Running 6-31 May
Rathfarnham Castle
Rathfarnham Road, Dublin 14
Opening Hours Mon-Fri 10:30am-5pm / Sat-Sun 10am-5pm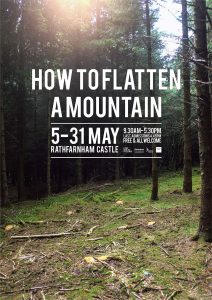 The 12 artists that will participate in How to Flatten a Mountain in 2017 are: Benedetta Casagrande, Kate Petley, Lauren Roeder, Mike Callaghan, Nathan Harris, Patricia Howard, Roisin White, Ruth Connolly, Val Patterson, Valéry Pelletier, Yinon Avior, and Zhao Qian.
How to Flatten a Mountain is an exciting 12 days residency opportunity presented by PhotoIreland & Cow House Studios, and with the support of OPW, open to emerging and mid-career visual artists whose artistic practice in whole or part, makes use of digital and/or analogue photographic processes. The workshop facilitators in this edition will be Kim Haughton, Aisling McCoy, and Matthew Thompson, and the colophon of the residency is an exhibition of the works produced, presented during the PhotoIreland Festival at Rathfarnham Castle.
The aim of this residency is for participating artists to explore possibilities outside their core practice, work collaboratively and produce a cohesive exhibition of work to be presented at PhotoIreland Festival 2017. During the residency, participants will take an active part in a series of workshops led by guest facilitators and as a group will be sharing ideas, making work, processing, printing, editing, as needed, always working in collaboration. As an integral part of the residency, three artists based in Ireland will facilitate day-long workshops to provoke and animate different avenues for thought. Each facilitator brings to the residency new perspectives, challenges and opportunities for participants.
This twelve-day programme is comprised of three component parts; workshop facilitation, open studio time and the installation and opening of an exhibition in Dublin for PhotoIreland Festival 2017. The first five days of the programme will be comprised of a carefully selected series of workshops, readings and presentations designed to stimulate the creative process, facilitate collaboration, familiarise participants with the people and places of the locality and tease out shared curiosities and thematics. The following five days provide the necessary time and space to create new work. Following on from our initial workshops, the open studio time allows for participants to re-visit sites of interest, research, print and finalise work for presentation. The final two days will be spent in Dublin installing the exhibition, culminating in an opening on the final evening of the programme.
This residency opportunity is sure to result in the production of new work, introduce participants to a network of practitioners from a diversity of locations, provide a fantastic exhibition opportunity and open up new possibilities within each participant practice.
For more details and documentation, check howtoflattenamountain.com